Greater Central Asia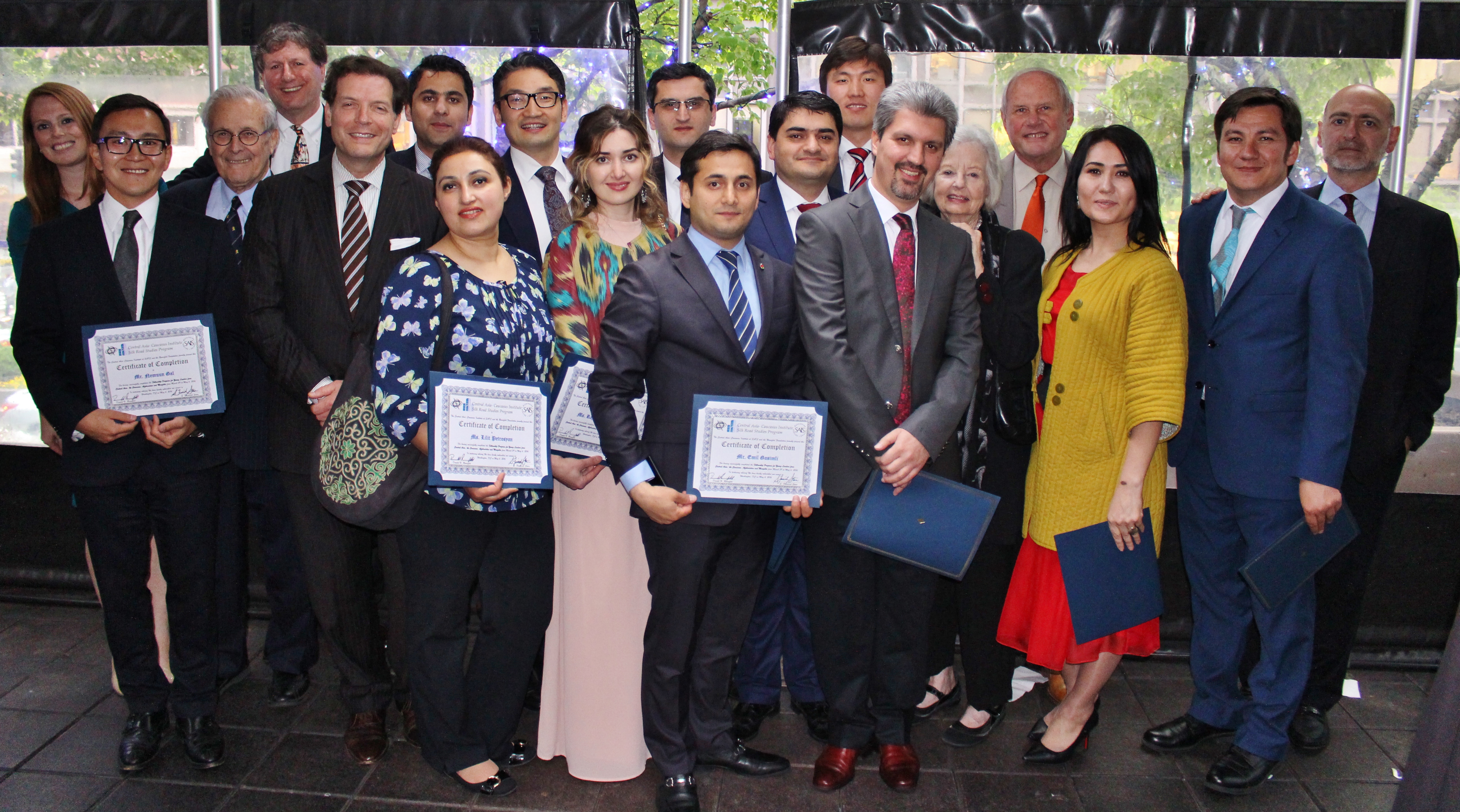 As the countries of Greater Central Asia chart a new path in the 21st century away from command economies and totalitarian regimes, the United States and the West can play a helpful role in their evolution toward freer economic and political systems. The Foundation is playing a part by cultivating a growing network of rising young leaders in politics, business, and academia from the region.
The Foundation has partnered with the Central Asia-Caucasus Institute to establish the Central Asia-Caucasus Fellowship Program. We launched the program in the fall of 2008 to bring individuals from Central Asia, the Caucasus, Afghanistan and Mongolia to Washington, D.C. to pursue research projects and establish ties with their counterparts in the United States. Throughout a six week program, each group of Fellows meets with top policy makers, public officials, business leaders, journalists, academics and regional experts to better understand how decision making and policy processes work in the United States. The Program connects talented professionals from across the region, encouraging an intraregional exchange of ideas, as well as fosters better understanding and stronger relations among the United States and the countries of the region. Since 2008, there have been 17 Fellowship Sessions and 160 alumni of the Fellowship Program.
After five years of successful fellowship sessions, in the summer of 2012 the Rumsfeld Foundation hosted the first regional meeting of its alumni. Since that initial meeting, the Foundation has hosted annual alumni gatherings.
Following the success of previous alumni conferences, in 2014 the Rumsfeld Foundation and program alumni organized a broader regional forum to allow interested professionals an opportunity to participate. The CAMCA (Central Asia-Mongolia-Caucasus-Afghanistan) Regional Forum was established to create a platform for the young leaders of the alumni network to engage with a larger international audience invested in the future of the region. The inaugural Forum was held in June 2014 in Astana, Kazakhstan. Read about the most recent CAMCA Regional Forum here:
2016 CAMCA Regional Forum Report
To learn more about the Central Asia-Caucasus Institute and the Fellowship Program, please visit http://www.silkroadstudies.org.
Read about the most recent group of Fall 2016 Rumsfeld Fellows here:
Fall 2016 Fellows Report
To see more photos of the CACI Rumsfeld Fellows, click here.